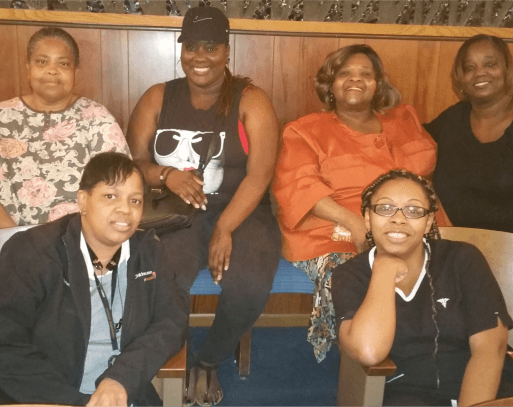 The women of Living Waters Family Church represent a strong bond of love and fellowship with one another. We have the distinct quality of caring for one another. When one rejoices, we all rejoice. When one hurts ,we all hurt. When one experiences victory, we all experience victory. There is one thing that makes us different from other congregations and it is still the one thing that matters. That is, we resolve to pass the spark of love that God has placed in our hearts to each new woman introduced to our ministry. We are not ashamed to love others in a radical way because the Bible says "And hope maketh not ashamed; because the love of God is shed abroad in our hearts by the Holy Ghost which is given unto us(Romans 5:5 KJV).

Strategy

The target audience of the Women's Ministry is adult women of Living Waters Family Church and from surrounding local communities. Group opportunities to reach out to unchurched and unconnected women while assisting others to become more fully devoted followers of Christ.
---
Get Involved
Be apart of something great and serve in some capacity to be a blessing to someone else.
Contact Us
---
Ministry Leader